Healthy Michigan Plan Evaluation
Has Michigan's expansion of Medicaid, the public health insurance program for low-income adults, led to improved access to health care and better health? Since 2014, IHPI has been studying these questions and others in collaboration with the Michigan Department of Health and Human Services, and the findings are informing important policy decisions in Michigan and throughout the nation.
Erica Solway, Ph.D., M.P.H., M.S.W., HMP Evaluation Manager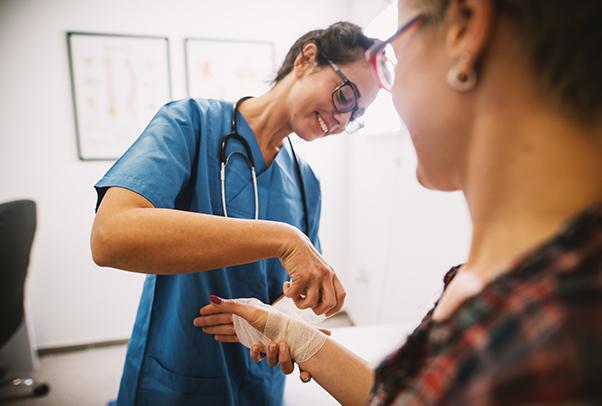 Evaluation Overview
IHPI is working with the Michigan Department of Health and Human Services to evaluate the impact of the Healthy Michigan Plan on the health of Michiganders and the state's health care system.
Overview: The Healthy Michigan Plan Evaluation
Learn more through this video about IHPI's Healthy Michigan Plan Evaluation goals and objectives.
Medicaid expansion reduced uninsurance, promoted primary care, supported financial well-being and strengthened the safety net for Michiganders with low incomes
Medicaid Expansion in Michigan: U-M evaluation shows enrollees health improving after 5 years
Since 2014, a multi-disciplinary team at the Institute for Healthcare Policy & Innovation has been evaluating the benefits and costs of the expansion of Medicaid in the state of Michigan, known as the Healthy Michigan Plan. John Z. Ayanian, M.D., M.P.P., professor of internal medicine at Michigan Medicine, explains the research and outcomes after nearly eight years of Medicaid expansion.