For the past 10 years, IHPI's work has been driven by our sense of purpose, the "Why" that moves us to do what we do. 
By developing, sharing, and implementing evidence and critical insights, we are shaping healthcare policy and practice for the better. 
2021 IHPI Policy Impact Award
IHPI invites nominations for the annual IHPI Policy Impact Award, which recognizes our researchers whose work has had an impact on health policy or practice at the local, state, national, or global level.
LEARN MORE & SUBMIT A NOMINATION >
As telehealth use surged during the COVID-19 pandemic, understanding its use for outpatient evaluation and the extent it continues to serve as a substitute for in-person care are important analyses. This brief examines whether the use of telehealth led to an increase in the overall volume of outpatient evaluation and management services delivered to Medicare beneficiaries.
A Decade of Progress in Improving Health
For the past 10 years, the University of Michigan Institute for Healthcare Policy and Innovation's work has been driven by a sense of purpose, the "Why" that moves us to do what we do. As our Institute has grown over the last decade, we have evolved to respond to emerging public health challenges and our collaborative community of researchers have come together to address the most urgent issues facing health and healthcare today.
As the nation's largest university-based group of health services researchers, IHPI faculty are applying their diverse research and policy expertise to address the Coronavirus pandemic. The compilation of that work and expertise will be updated on this page frequently - check back often.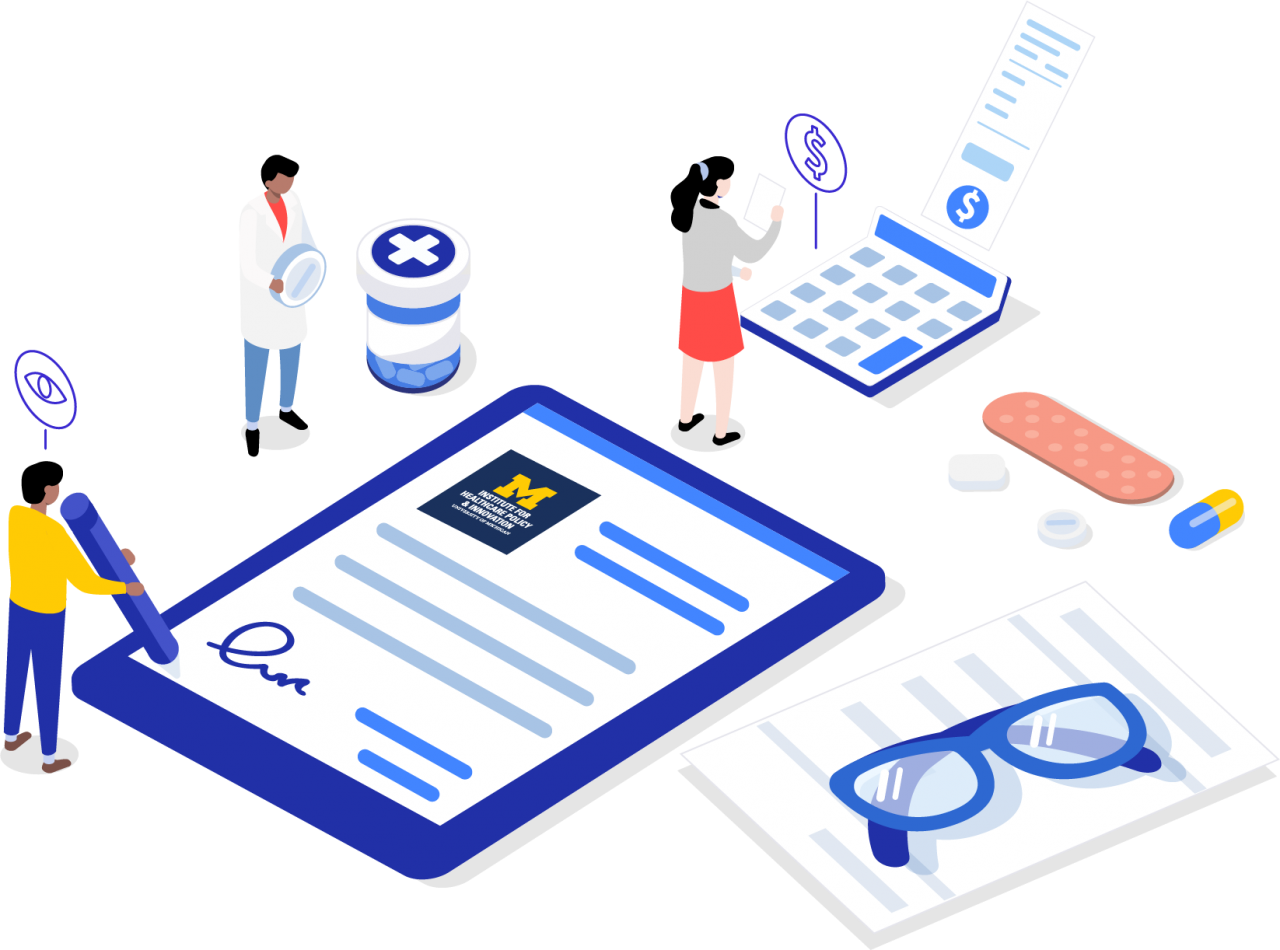 Read some of the significant stories, articles, publications, and reports from 2019 featuring IHPI and our members.