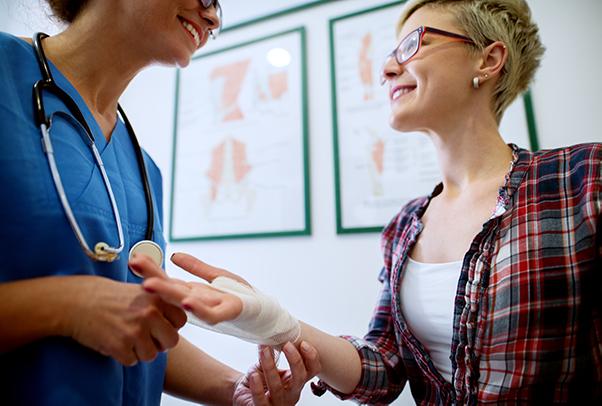 In late 2013, Michigan legislators approved a unique model for the expansion of Medicaid coverage in the state under the Affordable Care Act, called the Healthy Michigan Plan.
Effective April 1, 2014, the Healthy Michigan Plan (Public Act 107 of 2013) expanded the eligibility for Michigan's Medicaid program to previously uninsured adults with incomes up to 133% of the Federal Poverty Level—about $16,000 per year for a single adult.
The central objective of the Healthy Michigan Plan is to improve the health and well-being of Michigan residents by extending health care coverage to low-income adults who are uninsured or underinsured. The program also introduces a number of reforms, including cost-sharing for individuals with incomes above the Federal Poverty Level, the creation of individual MI Health Accounts to keep track of health care expenses and cost-sharing contributions, and opportunities for enrollees to reduce their cost-sharing by completing health risk assessments and engaging in healthy behaviors.
Because the legislation contains reforms to the State's existing Medicaid program, the federal government requires an independent evaluation of certain components of the program. In late 2014, the U-M Institute for Healthcare Policy and Innovation (IHPI) received the official State contract from the Michigan Department of Health and Human Services to evaluate the Healthy Michigan Plan's impact on the health of Michiganders and the State's health care system. IHPI has assembled an interdisciplinary team of 17 University of Michigan faculty members across multiple schools and departments, led by IHPI director John Z. Ayanian, M.D., M.P.P.
Read the official Centers for Medicare & Medicaid Services "Special Terms and Conditions" outlining the evaluation.
IHPI is working with MDHHS over the course of the demonstration to provide interim evaluation findings and will develop a final report at the end of the demonstration period in 2020.
If you are seeking coverage under the Healthy Michigan Plan for yourself or someone you know, visit http://www.michigan.gov/healthymiplan/.