Telehealth Research Incubator
Studying the population-level impact of telehealth on healthcare costs, quality, access and patient experience
Our mission is to catalyze and disseminate IHPI-member research on the role of telehealth in improving healthcare access, enhancing patient experience, and reducing costs.
IHPI Brief
An evaluation of telehealth use by Medicare beneficiaries in 2020
As telehealth use surged during the COVID-19 pandemic, understanding its use for outpatient evaluation and the extent it continues to serve as a substitute for in-person care are important analyses. This brief examines national Medicare claims data to better understand whether the use of telehealth led to an increase in the overall volume of outpatient evaluation and management services delivered to Medicare beneficiaries.
What is the Telehealth Research Incubator?
Since it began in 2018, the Telehealth Research Incubator has brought together more than 30 collaborators from U-M's schools of medicine, public health, information, and business. Together they have published 22 manuscripts, submitted four large-scale grant proposals, and disseminated research findings through scientific conferences, national podcast interviews, social media, and meetings with organizations including Michigan Association of Health Plans, Blue Cross Blue Shield of Michigan, Michigan Legislative Health Policy Group, National Governors Association, and more.
Similar to a startup accelerator in the business world, the Incubator supports early-stage telehealth researchers by providing intense content expertise and education in telehealth policy, research methods, and dissemination with the aim of producing research on the impact of telehealth on healthcare costs, quality, access, and patient experience. The Telehealth Research Incubator's research findings are more important than ever as policymakers grapple with developing telehealth payment policy and regulations as the nation looks toward managing healthcare in a post-COVID-19 era.
(2019) Chad Ellimoottil, M.D., M.S., explains telehealth's potential to bring greater value, quality, and access to healthcare delivery, and the important questions to consider in evaluating telehealth policies and implementation.
Telehealth Research Snapshots
The Telehealth Research Snapshots report provides policymakers, journalists, healthcare administrators, and others with research insights on the population-level impact of telehealth on healthcare access, costs, quality, and experience. This databook contains published and unpublished research conducted by members of the Institute. The July 2021 edition represents the debut of the Telehealth Research Incubator. For questions, email Emma Steppe (emsteppe@med.umich.edu).
Recent Research Products
Association between Direct-to-Consumer Telemedicine Visits for Acute Respiratory Infections and Downstream Related Visits (2021)
Objective: To determine whether a telehealth visit is sufficient to resolve medical issues or whether the telehealth visits ultimately lead to secondary urgent care and emergency room visits.
Findings: While telehealth visits led to a higher rate of downstream follow-up care compared to a control group (10% vs 6%), these secondary visits were in low-cost settings such as the primary care physician's office.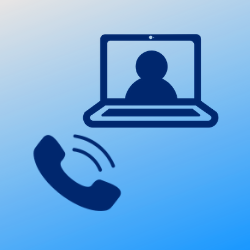 Predictors of audio-only versus video-only telehealth visits during the COVID-19 pandemic (2021)
Objective: Most health insurance organizations reimbursed both video and audio-only (i.e., phone) visits during the COVID-19 pandemic, but may discontinue phone visit coverage after the pandemic. Our objective was to identify patient subgroups that are more likely to access telehealth through phone versus video.
 
Findings: Patients who are older, African-American, require an interpreter, use Medicaid and live in areas with low broadband access are less likely to use video visits. Post-pandemic policies that eliminate insurance coverage for phone visits may decrease telehealth access for patients who have one or more of these characteristics.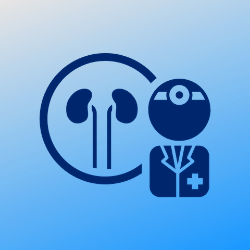 Use of Telehealth by Surgical Specialties During the COVID-19 Pandemic (2021)
Objective: To assess patterns of telehealth use across surgical specialties before and during the COVID-19 pandemic.
Findings: Among 4,405 surgical providers in our cohort, 2,588 (58.8%) surgeons performed telehealth during our study period. Telehealth use peaked in April 2020 (Week 14) and facilitated 34.6% of all new patient visits during that week. Average telehealth use rates varied by specialty with Urology being the highest (14.3%).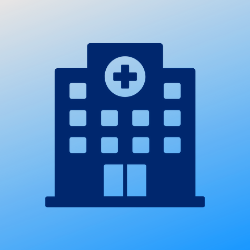 Comparison of Telemedicine Versus In-Person Visits on Impact of Downstream Utilization of Care (2021)
Objective: To assess how telehealth use impacts the frequency of follow-up visits. 
Findings: Episodes of care initiated via telemedicine more frequently generate related visits within a 30-day period. This increased health care utilization could represent excessive care or could reflect expanded access to care.