One of our hallmark strengths as an Institute is bringing people together across boundaries to work, learn, lead, and problem-solve. We foster dialogue on important health policy and research issues by inviting diverse perspectives to share our public platforms because everyone has a stake in these issues and should have a voice in the exchange of ideas.

In collaboration with campus partners, peer institutions, journalists, decision-makers, and other conveners throughout the healthcare policy arena, we have hosted open conversations on: the consequences of elections for public health and healthcare, the opioid epidemic, rethinking partnerships to solve public health crises (with a panel including the U.S. Surgeon General), current and historical perspectives on pandemics, debating measures of healthcare quality and equity, and the challenges, accomplishments, and future of the Affordable Care Act, among many other themes.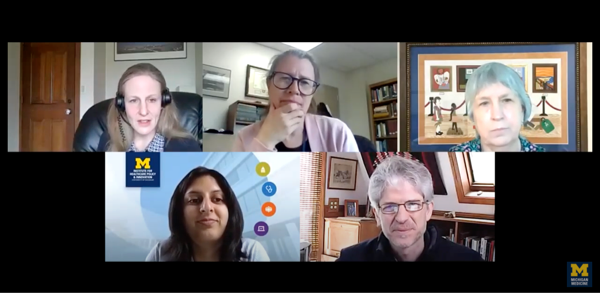 Research Seminar Series
Since 2013, IHPI has hosted a monthly research seminar series in which our own researchers as well as speakers from around the country share innovative research approaches, findings, and perspectives; during the pandemic, the seminars continued bringing these voices to the same audience of clinicians, faculty, research staff, and students from a variety of disciplines in a virtual format.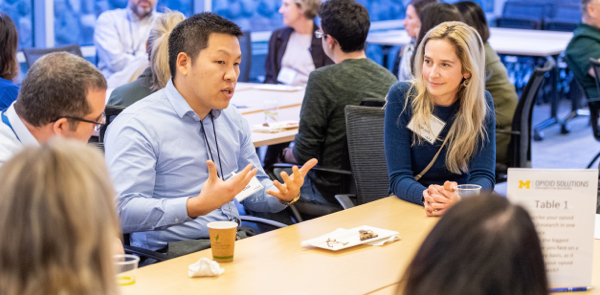 Research networks
IHPI has cultivated several smaller research "networks" within the greater IHPI community focused on opioids, value/appropriateness, and telehealth, with additional topic areas under exploration. In 2020, IHPI also assembled numerous multidisciplinary working groups to connect our faculty members focusing on shared research interests through the lens of COVID-19, including surveillance, response, and community engaged research. These groups have proven to be a powerful model for convening expertise and catalyzing connections that we will continue to adapt and implement beyond the pandemic.
Connecting with faculty
Building and maintaining connections between our faculty, particularly those early in their careers, has been imperative during the COVID-19 pandemic. IHPI responded to this need by creating several new programs designed to provide informal support, including peer mentor groups focused on developing first R01s, parenting, and issues specific to Ph.D. faculty, as well as a series of coffee hours led by senior faculty to discuss mentoring and leadership - all virtual for now, but valuable enough to participants to sustain even after Zoom is no longer required to connect with peers.
Online learning opportunities
IHPI has also contributed to inclusive online learning opportunities well before the pandemic; since 2016 dozens of our faculty experts and staff have helped develop and support Massive Open Online Courses (MOOCs) and "teach-outs" on topics from understanding and improving the U.S. healthcare system to opioid education for non-prescribing healthcare providers. These resources have engaged thousands of students, faculty members, and staff participants at U-M and beyond.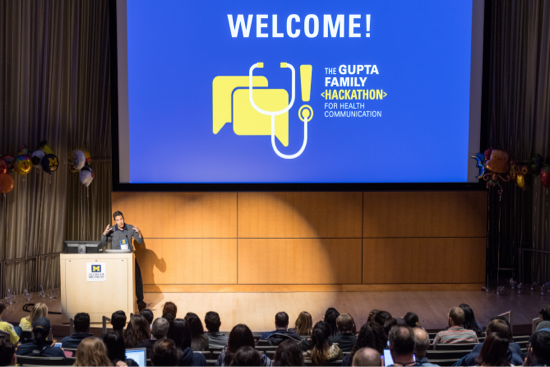 The Gupta Family Hackathon for Health Communication
IHPI brought together students, faculty, and leaders in business and healthcare to innovate around the clock during a weekend "Hackathon" in 2018; teams assembled from the worlds of clinical care, health sciences, engineering, digital technology, communication, business, and design emerged with 30 new project concepts, designs, prototypes, and business plans for apps, websites, devices, electronic medical record innovations, and more - all with the potential to offer solutions to real-world problems related to health communication.