IHPI experts focus on understanding women's health issues throughout the lifespan, including reproductive health, maternal mental and behavioral health, and obstetrical and gynecological diseases. IHPI researchers also study women's healthcare and gender-based disparities that impact prevention, diagnosis, treatment, and outcomes.
Redesigning maternal care
Led by IHPI member Alex Peahl, M.D., M.Sc., the American College of Obstetricians and Gynecologists (ACOG) in collaboration with Michigan Medicine convened a national panel of maternity care experts to review prenatal care delivery policies and determine revised prenatal care recommendations for average-risk pregnant individuals. The resulting recommendations from the panel, the "Plan for Appropriate Tailored Healthcare in Pregnancy (PATH)," are now published in the journal Obstetrics & Gynecology, and have been endorsed by leading professional organizations as the new standard of care for uncomplicated pregnancies. As a next step, ACOG is soliciting feedback from stakeholders across the country on these new recommendations and any anticipated barriers and facilitators of implementation. View the kickoff event from this listening tour, which introduces the PATH recommendations, their implications for clinical practice and public health, and next steps for ACOG's Redesigning Prenatal Care Initiative.
Alex Peahl, M.D., M.SC., assistant professor of obstetrics and gynecology, explains how a new model of prenatal care, called MiPATH, was designed to incorporate maternal medical care, education, and support that is better tailored to patients' needs
Highlights
IHPI experts discuss maternal healthcare research
Insurance care and coverage
Lindsay Admon, M.D., M.Sc., assistant professor of obstetrics and gynecology, and explains why pregnancy, postpartum, and insurance coverage are key in reducing preventable maternal morbidity and mortality.
Perinatal mood and anxiety disorders
Kara Zivin, Ph.D., M.S., M.A., M.F.A., professor of psychiatry, talks about the prevalence of perinatal mood and anxiety disorders and why screening and treatment plans for these conditions are essential in overall maternal care.
Out-of-pocket costs
Michelle Moniz, M.D., M.Sc., assistant professor of obstetrics and gynecology, explains how and why changes in maternal care out-of-pocket costs are shiftine from insurance plans to families,
Featured News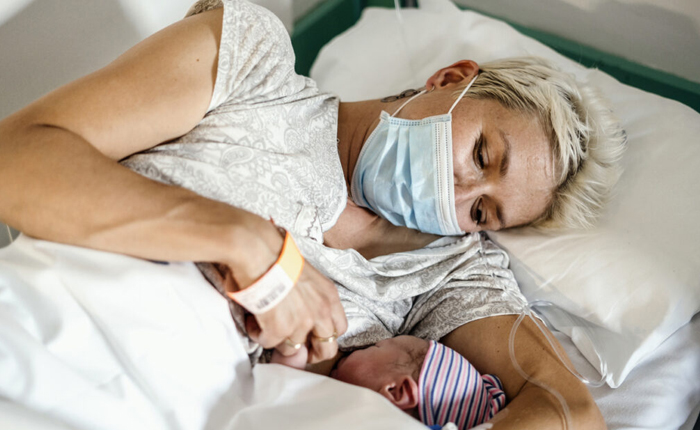 One in three new mothers screened positive for postpartum depression early in the COVID-19 pandemic–nearly triple pre-pandemic levels, say U-M researchers.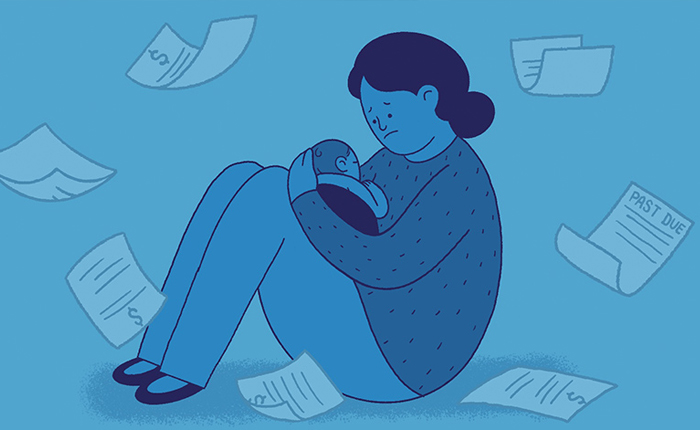 Over a five-year period, 24% of pregnant and postpartum women reported unmet health care needs due to cost; 60% reported health care unaffordability.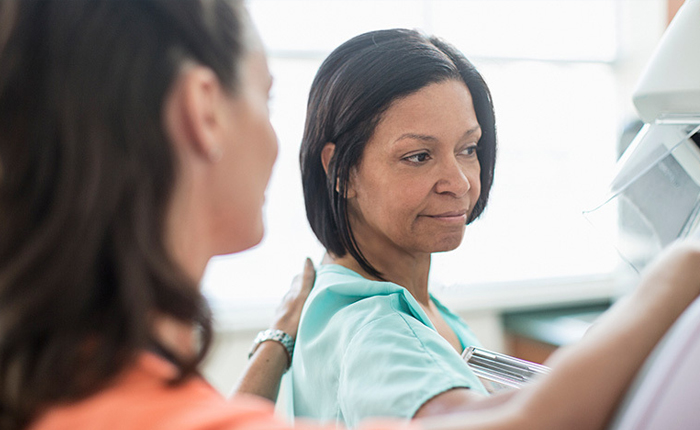 Researchers determined that biennial screenings beginning at this age could reduce breast cancer deaths by 57%.