Submitted by camillic on Wed, 08/10/2016 - 8:52am
Prevention is Key in the Fight against Opioid Abuse   
The Michigan Opioid Prescribing Engagement Network (Michigan-OPEN) is an initiative to develop a novel preventative approach to the opioid epidemic in the state of Michigan. 
The vast majority of individuals who become dependent on prescription opioids receive their first dose following surgical care. Michigan OPEN aims to ensure appropriate acute pain care following surgery, while protecting patients and communities. 
Led by researchers at the University of Michigan, Michigan-OPEN:   
Raises awareness among patients and providers
Creates interventions to reduce postoperative opioid prescribing and patient consumption
Strives for a cycle of continuous improvement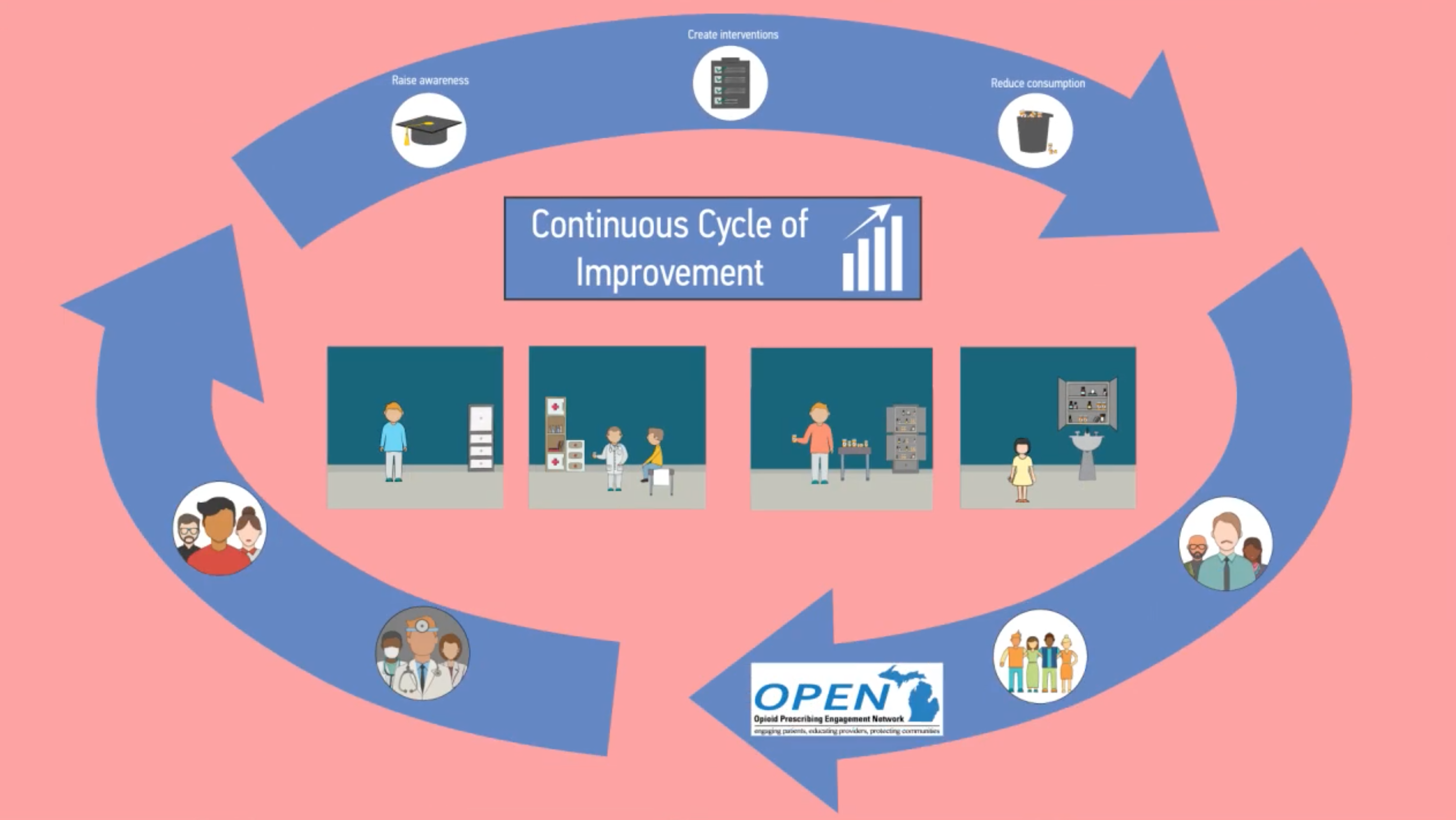 Why Is Informed Opioid Prescribing So Important? 
Prescription opioid dependence and abuse in Michigan now results in nearly $2 billion in annual expenditures. 
Among patients not using opioids before surgery, the most common postoperative complication is becoming a new chronic opioid user.  More common than wound infection, heart attack, and blood clot.    
Contact  
Michigan Opioid Prescribing Engagement Network
2800 Plymouth Road
North Campus Research Complex (NCRC), Building 16
Ann Arbor, MI 48109 
Email for questions, events, lectures and news: MichiganOPEN@umich.edu