As social distancing and stay-at-home orders continue in many states in response to the COVID-19 pandemic, feelings of isolation and loneliness may be amplified among older adults. Past findings from U-M's National Poll on Healthy Aging can provide clues about older adults' current experiences.
In October 2018, the University of Michigan National Poll on Healthy Aging (NPHA) asked a national sample of adults age 50 to 80 about their health, health behaviors, and feelings related to companionship and social isolation. 
More than one in four older adults reported feeling isolated and 34 percent said they felt a lack of companionship some of the time or often.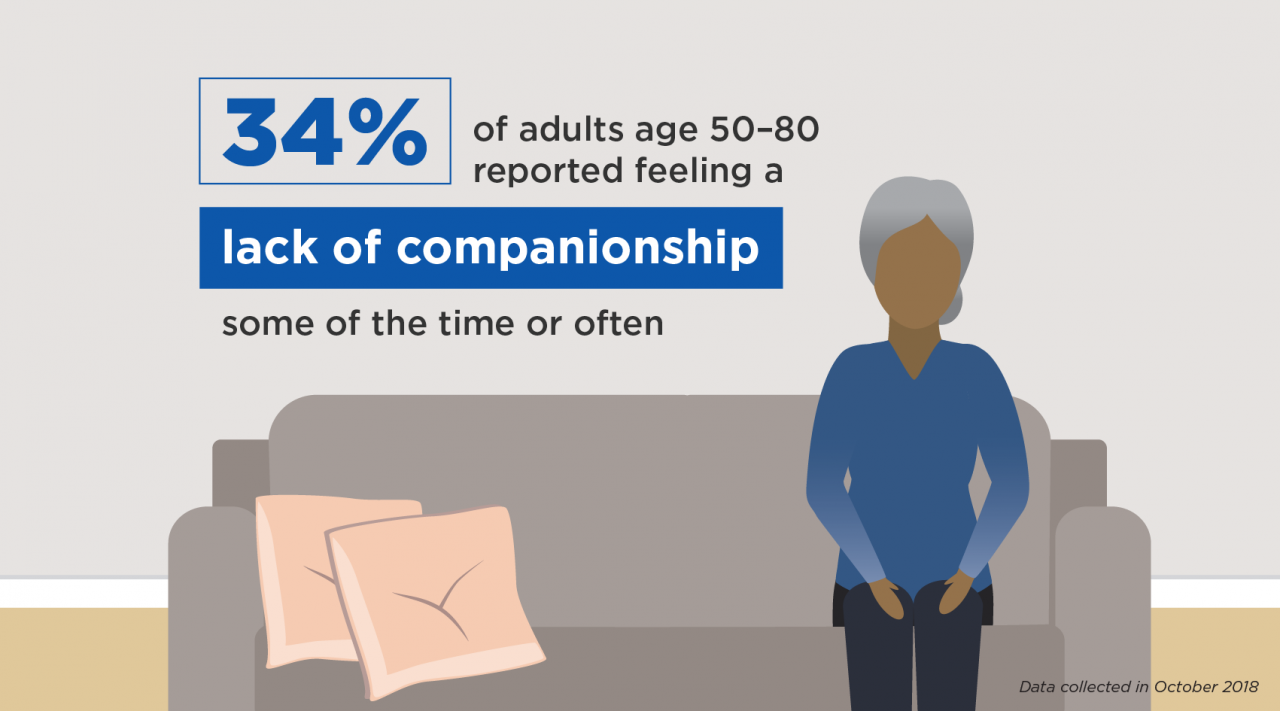 For many older adults, especially those who live alone, social distancing amid the COVID-19 pandemic may amplify feelings of loneliness and isolation. 
"Of those surveyed in 2018, 28 percent said they had contact with family, friends, or neighbors who did not live with them once a week or less," says Erica Solway, Ph.D., M.S.W., M.P.H, a co-associate director of the poll and a social science researcher. "Now, during this challenging time when people are practicing social distancing and avoiding visiting family members and friends for safety's sake, we expect that this percentage has increased, and a greater number of older adults may be lonely."  
Older adults who live in nursing homes and those who regularly visit them may be feeling particularly disconnected, as some nursing homes have been hit especially hard by COVID-19, and many more are heeding CDC recommendations to restrict visitors. NPHA data from October 2017, which is now available for public use,  showed that more than one in four older adults said they visited someone in a nursing home or assisted living facility in the last year. With mandated social isolation measures in place, such in-person visits are happening from outside a closed window or most likely not happening at all. 
"This potential increase in loneliness among older adults due to COVID-19 social distancing measures is concerning because our poll results and a growing body of evidence have shown a link between social isolation and poor overall health," says Preeti Malani, M.D., M.S., M.S.J., the director of the poll, professor of internal medicine at U-M Medical School, and chief health officer at Michigan Medicine. "Now more than ever, it is important to find ways to safely support and uplift those in our community who may be at risk of feeling isolated and disconnected, especially those with or at risk of health issues." 
Video technology, which has become an essential tool for most people these days, can play a key role in safely connecting to isolated friends and family members and combating loneliness in older adults during the COVID-19 pandemic and beyond. Of the 54 percent of older adults who said they were grandparents in 2018, more than half reported using video chat, such as Skype or FaceTime, to speak to their grandchildren and families in the past year. 
Additionally, NPHA data from May 2019 found that over 50 percent of older adults rated themselves as at least somewhat comfortable with using video chat technology. However, 20 percent said they were not comfortable, and 28 percent said they had never used video chat technology, indicating some gaps in tech savviness among older adults.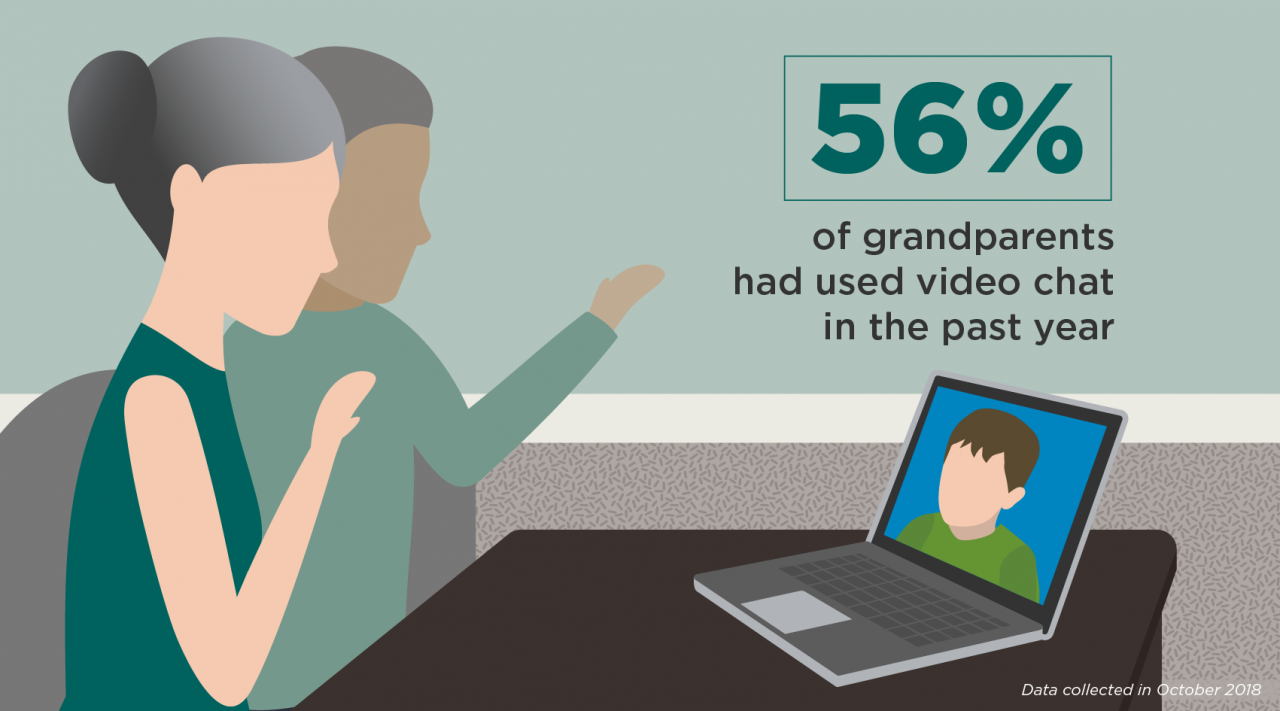 Solway says, "As we all get through this tough time together, we should be proactively connecting with older adults who are socially isolated and helping them stay connected with others. Regularly checking in with a phone call or helping them get access to and learn how to use video chat technology may go a long way in supporting their overall well-being." 
The National Poll on Healthy Aging is conducted by the U-M Institute for Healthcare Policy & Innovation and sponsored by AARP and Michigan Medicine. 
More information: 
Resources to support older adults who may be socially isolated: