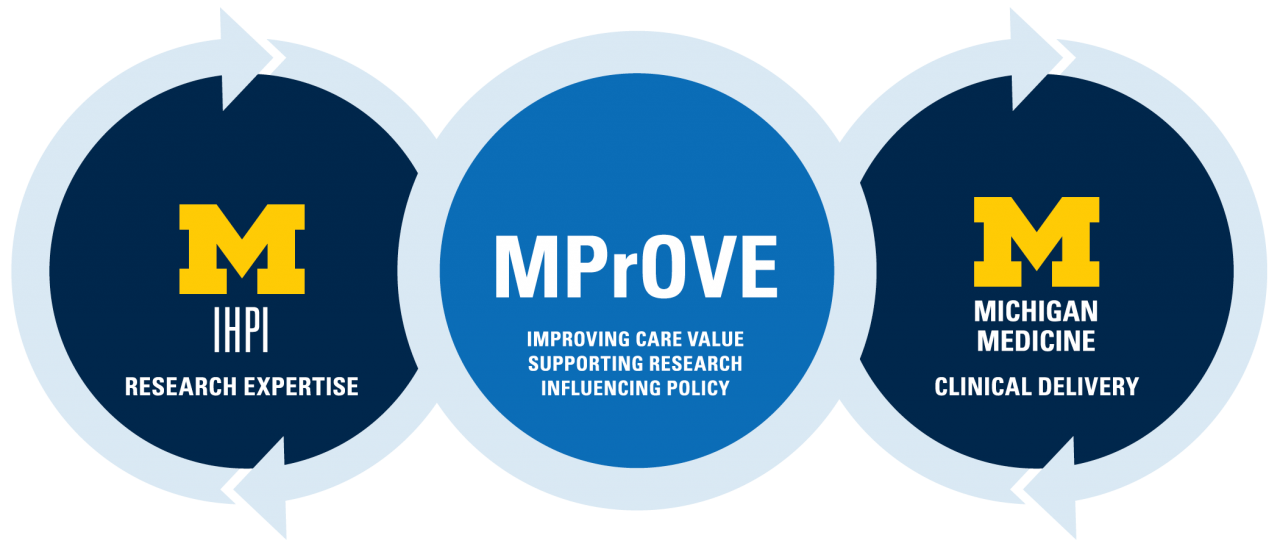 MPrOVE focuses on improving quality and demonstrating the value of care at Michigan Medicine, while at the same time catalyzing collaborative research efforts to inform state and national policy decisions. MPrOVE brings together experts in research, design, management and clinical care to support transformative approaches in evaluation and implementation through the lens of appropriateness.
MPrOVE and value in healthcare
What makes a health service "high-value"? Is it just about cost? What about the patient's perspective on what they stand to gain - or lose - from a test or procedure? MPrOVE Director Eve Kerr explains.
What is the Telehealth Research Incubator?
With advancements in technology spurring a resurgence of interest in telehealth, IHPI researchers are exploring the potential for these tools to improve value, optimize patient care, and expand access to health services. Learn more about the Telehealth Research Incubator, which was launched through MPrOVE's Research Innovation Challenge.
MPrOVE Team
Emily Dibble
Qualitative Analyst and Project Manager
James Henderson, Ph.D.
Methodologist/Statistician
Jenna Keedy
Ashley Snyder, M.P.H.
Xinghui Song