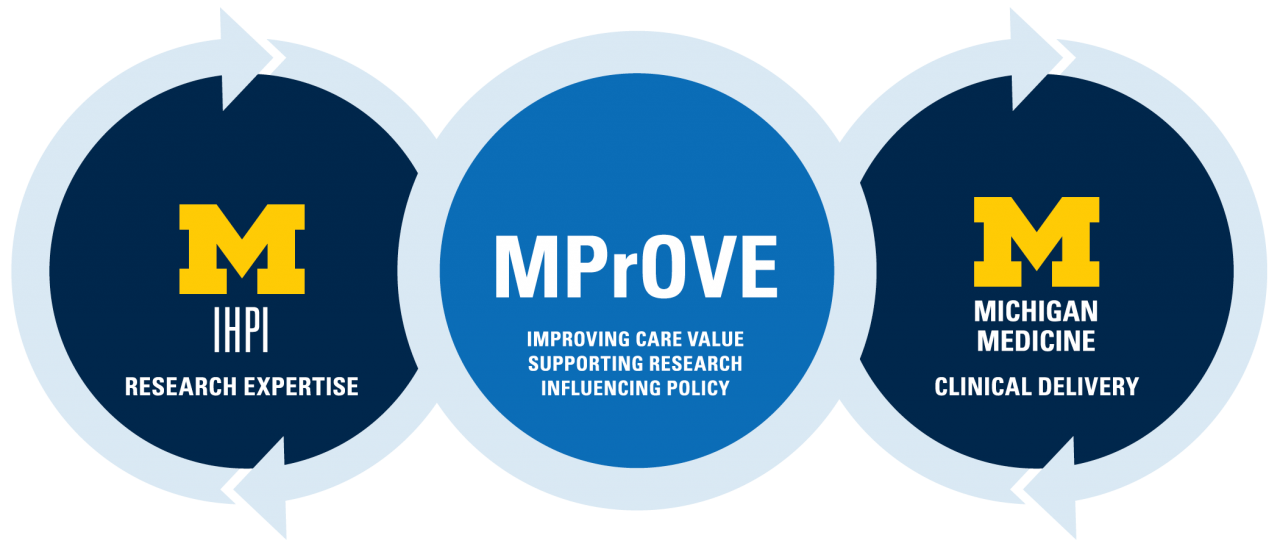 MPrOVE focuses on improving quality and demonstrating the value of care at Michigan Medicine, while at the same time catalyzing collaborative research efforts to inform state and national policy decisions. MPrOVE brings together experts in research, design, management and clinical care to support transformative approaches in evaluation and implementation through the lens of appropriateness.
MPrOVE and value in healthcare
Value in healthcare is a hot topic these days… for patients, doctors, and insurance companies. But "value" is kind of hard to put your finger on. How can "value" be measured? Well, that's where the Michigan Program on Value Enhancement – or MPrOVE – comes in.
What is the Telehealth Research Incubator?
With advancements in technology spurring a resurgence of interest in telehealth, IHPI researchers are exploring the potential for these tools to improve value, optimize patient care, and expand access to health services. Learn more about the Telehealth Research Incubator, which was launched through MPrOVE's Research Innovation Challenge.
MPrOVE Team
James Henderson, Ph.D.
Methodologist/Statistician
Rose Juhasz, Ph.D.
Administrative Manager Senior
Jenna Keedy
Hannah Lahti