Michigan Radio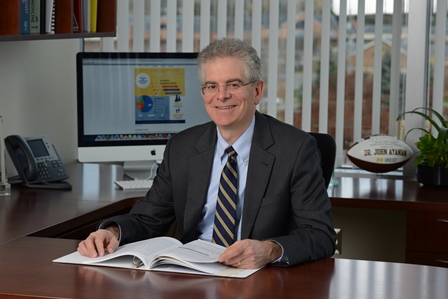 In the wake of the U.S. House's May 4 vote to approve the American Health Care Act of 2017, to replace the Affordable Care Act that has been law since 2010, IHPI Director John Z. Ayanian, M.D., M.P.P., was invited to appear on Michigan Radio's Stateside news-talk program. 
In his interview, available here, he discusses evidence to date about the impact of the ACA, and a Congressional Budget Office estimate of the potential impact of a previous incarnation of the AHCA. (The version passed by the House was not subjected to a CBO "scoring" before the vote, but one is expected before the Senate considers the measure.)
Ayanian leads IHPI's effort to carry out a federally mandated evaluation of the Medicaid expansion in Michigan that created the Healthy Michigan Plan under the Affordable Care Act. He cited findings from that effort in his interview. The AHCA calls for such expansion to be phased out, and for other major changes in Medicaid funding and regulation.  
Featured IHPI Members