After decades of establishing its foothold within healthcare, telehealth appears to be experiencing a steady, if uneven, renewal.
At the University of Michigan, Chad Ellimoottil, M.D., M.S., is helping shape this movement through three distinct but integrated roles, conducting telehealth visits as a urologist, serving as a committee member of Michigan Medicine's Virtual Care team involved in expanding the use of telehealth across the institution, and leading U-M's Telehealth Research Incubator, which is addressing many of the questions related to the costs, quality, access, and patient acceptability of telehealth.
Here, he discusses recent policy developments around telehealth, continued challenges to telehealth implementation, and research at U-M that is attempting to answer questions about the value of this long-awaited next frontier in healthcare delivery.
How is telehealth defined – does it go beyond video visits?
A lot of physicians and patients would be surprised to learn that much of what they're doing now is considered telehealth – or telemedicine, virtual care, or e-health – many of these terms are now used interchangeably. Telehealth essentially includes all healthcare interactions that use telecommunications technology and do not involve an in-person, face-to-face encounter.
Most simply, telehealth includes conversations over the phone. Patient-provider interactions through the portal, video, and text messaging are also forms of telehealth. Telehealth includes encounters in real-time, like a video visit, as well as instances when patients collect data about sleep or exercise through a wearable device, or take a photo of a rash with their smartphone, and then send that information at a later time to their provider for evaluation.
 
What specialties have had the greatest success in implementing telehealth?
Psychiatry has one of the highest volumes of telehealth visits nationally, primarily because those visits often are entirely counseling encounters and don't involve a physical exam. Ophthalmology and dermatology have also seen a lot of recent growth. Telehealth in stoke care is also taking off, since these patients require a rapid assessment to prevent deterioration, and particularly in rural areas where neurologists are not readily available, teleconsultations with these specialists can save lives.
Other fields have been slower to adopt, but are also acknowledging that certain diagnoses may not necessarily require physical exams. In urology, for example, we use telehealth the most for patients with kidney stones. We're primarily looking at previous imaging and talking to patients about surgery or prevention. The physical exam adds very little to their management plan. So, those types of visits lend themselves very well to telehealth modalities like video visits.
What's driving the renewed interest in telehealth?
Beyond regulatory and legislative changes that have enabled telehealth to expand, one of the more obvious reasons is that the telehealth movement aligns with the direction our society has been moving, with technology increasingly integrated into every aspect of our daily lives and focused on the consumer. Healthcare is learning how to utilize telehealth to apply recent advances in technology to maximize the patient experience. The fact that the technology has gotten better and that patients are more familiar with the technology is the combination that's necessary to help telehealth continue to grow.
Who stands to gain the most from telehealth?
Besides the potential benefits to providers and payers around improving efficiency and access, right now the benefits of telehealth are largely on the patient side. Most research on telehealth has found that patients are more satisfied with their care, they want to engage with it, and it saves them travel time and costs. We are also seeing growing evidence that telehealth can improve health outcomes, for example, reduced hospital admissions among patients with congestive heart failure who are using remote monitoring.
At the same time, we don't fully understand the potential downsides from the patient experience standpoint. Is rapport lost with your clinician because you're not seeing the person face-to-face for return visits? Is there some part of the experience, the relationship, the trust factor, or other elements that are lost with technology?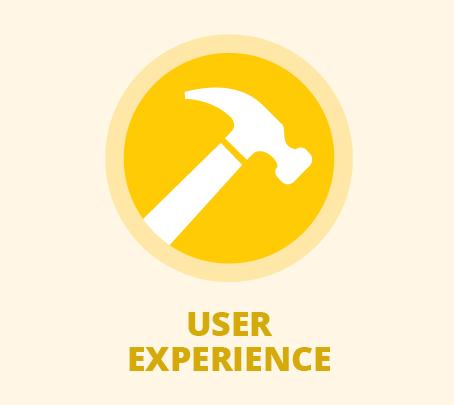 There's also a big knowledge gap around whether benefits such as patient acceptability, cost reductions, and improvements in access and quality that have been demonstrated in pilot projects hold up when these technologies are expanded for broad populations. The potential benefits are obvious; we just don't know if they bear out in practice on a larger scale.
One example is access. It's clear that the use of video visits can improve access for patients who would otherwise have to drive eight hours for a clinic appointment. But we also have to acknowledge the digital divide that still exists in our state and in many parts of the country. If you set up a technology that allows patients to avoid travel, but those most in need don't have the ability to conduct those visits because of internet problems, have you really broadened access meaningfully?
Even the simplest outcomes at the population level have yet to be measured in telehealth, and those are the types of things that we're looking at in the Telehealth Research Incubator.
How can telehealth improve the value of care? Does it always?
There's a lot we don't know about how and under what circumstances telehealth improves value, so that's one of the key areas of focus of the Incubator. One of our projects is examining what has happened since the largest payer in the state of Michigan started reimbursing providers for video visits with patients at home in 2016. It's possible that patients have been substituting these video visits in lieu of going to the clinic; this would potentially lower costs, or keep them about the same as an in-person visit. But patients may be using telehealth in addition to clinic visits, thereby increasing costs. This and other projects will inform the conversation about the value of telehealth and what may happen with its expansion.
What are the biggest barriers to more widespread implementation?
A major challenge for common telehealth modalities, like video visits, are requirements around where patients must be located when they receive services. For some payers (like Medicare and Medicaid), this usually means the patient must be in a health professional shortage area and conduct the video visit from within a certain type of healthcare facility – meaning they can't just connect from home.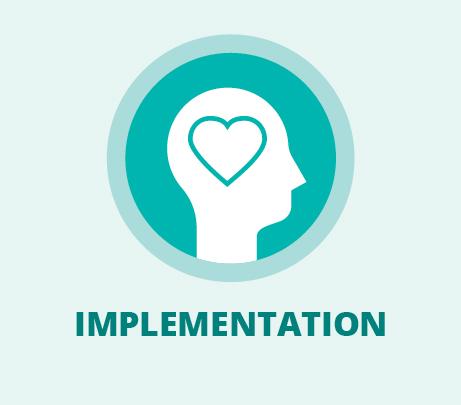 Even if a patient's insurance company does not require the patient to be located in a medical facility, licensing requirements will not allow providers to perform video visits with patients located in states where they are not licensed. For example, a patient who lives in Ohio and gets care from a physician licensed in Michigan can't conduct a video visit with that provider unless the patient drives across the border and does the visit in Michigan.
So, currently, telehealth is reimbursed in limited circumstances, and part of that is related to our fee-for-service healthcare environment and incentives around providing care. More and more payers have opened the doors for reimbursement for telehealth, and one way is by deregulating the geographic site requirement. Another way is by introducing new codes that can expand reimbursement for telehealth modalities, like remote patient monitoring. And many states have already implemented legislation that makes it much easier for physicians to become licensed to practice telemedicine across multiple states.
At the state level, there are many different policies on coverage, which makes the entire reimbursement space very difficult to navigate for the people who are implementing telehealth. From the patient standpoint, this is also very confusing, because one insurance company may pay for a service while another may not.
Has policy kept up with advances in technology?
There have been a lot of strict regulations in the use of telehealth that have held back implementation. For the most part, it's been fear without evidence.
Policy is starting to change now. It started initially with the commercial carriers becoming more friendly toward telehealth because they see potential cost savings. The Medicare program has been a little slower to adopt, more like a dripping faucet for the last several years with new laws and regulations to advance telehealth.
But this year, the Centers for Medicare & Medicaid Services is implementing the biggest telehealth changes to date within Medicare, including allowing telehealth visits from home for patients who are in Medicare Advantage plans, and reimbursing for services such as virtual patient check-ins, remote evaluation of pre-recorded patient information, and interprofessional internet consultation. Also, through the New Generation Accountable Care Organization program, Medicare is allowing participants to use a telehealth waiver to conduct their visits with patients located at home.
Older adults have become far more tech-savvy, so this kind of trend just makes sense. It's very clear that Medicare is excited about telehealth and wants to move it forward, much more so than they have in the last 20 or 30 years. That is going to help drive telehealth on the commercial payer side, and will also give health systems the confidence to invest in telehealth because they know that they will be reimbursed.
So, there's a lot of momentum. Altogether, these small advances have moved the field of telehealth at an accelerated pace in the last 3 to 4 years compared to the last three decades.