Adolescent mothers and their children, mobile technology applications
Found in
Institute for Healthcare Policy & Innovation
Bringing youth perspectives to policy discussions
Much of the time, health policy-related decisions that impact young people are made without the input of the very age group they're intended to benefit. And, when research is done with the intent to consider the youth perspective in policies, interventions, program design, or resource allocation, the opportunity to include their ideas has often long passed by the time results are available.
Tammy Chang, M.D., M.P.H., an assistant professor of family medicine, is the developer of MyVoice, a text message-based survey that asks young people for their insights and perceptions on emerging issues that affect their own health and wellbeing. Here, she explains the survey and its broad goal of conducting timely, responsive research that can directly inform public policy, while giving youth a real say in the decision-making that impacts their lives.
How did the idea for MyVoice come about?
My colleagues and I were frustrated with the slow pace of traditional research and the impact we're able to have through it. Often, from the time you collect data, analyze it, write up a study and get it published, it can take five, six years or more. A lot of my work focuses on the health issues facing adolescents, who often grow into adults before we're able to do anything with the data they've provided. That's unacceptable.
Today, we have technology that can operate in real time, and can help us collect and analyze information in a timely way, and then disseminate it to the people who need it: researchers, policymakers, and youth-serving organizations. And that's the motivation behind MyVoice – to transform the way that research can inform policy, by working at the pace of policymaking.
Why is this platform especially effective for tapping into young people's priorities about important health topics?
MyVoice uses brief and open-ended weekly surveys, usually 3-5 questions, that we ask our panel of more than1,500 people 14-24 years of age. We aren't trying to create some completely novel technology to gather information from young people, but instead we're integrating our questions into their everyday lives and conversations. And, in return, they're very, very honest about how they feel about things. Our surveys are structured to measure the 'how' and the 'why,' because that's the kind of information that will lead to great programs for young people.
Text messaging lends itself to more candid responses, even on sensitive issues, and it engages youth who've been traditionally left out of research – and those are the young people we need to hear from the most, because they tend to be at higher risk for poorer health outcomes. We need to have this fuller picture of the diverse perspectives that represent today's youth, so that we can more fully understand the issues they face and avoid the potential for misguided practice or policy recommendations based on incomplete data.
How responsive can you be to policymakers' or others' questions?
One of the things that makes MyVoice so powerful is that we're really nimble and adaptable. We think of a new idea, and we go for it in a way that's very high-risk/high-reward. And we're innovating all the time and trying to improve our process. Just like society and its norms change all the time, we're constantly evolving to keep up with what's going on with youth in the way that we collect information and how we portray what is said. We're not able to represent the views of every segment of youth in the country, but by meeting youth where they are, we're able to go in deep to get stories and perspectives that you couldn't otherwise access.
Responses are analyzed quickly using a new and automated approach to data analysis that includes natural language processing methods so results can be shared very rapidly with the policymakers, public agencies, and community groups that are making decisions that impact young people's lives. MyVoice has the ability to go from an idea to a question set to data to an understanding of how youth understand an issue in weeks.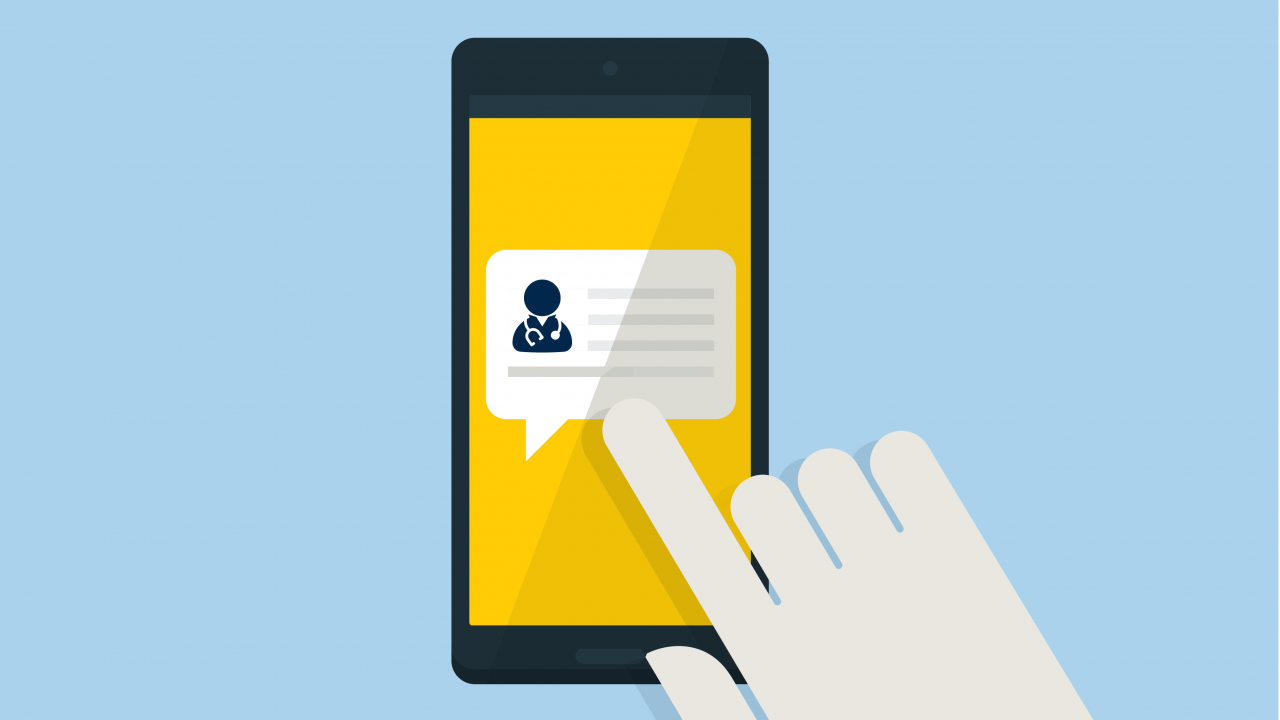 How is MyVoice being used to inform ongoing policy discussions and decisions around resources and programs that affect youth?
Our team works proactively to understand the important policy topics that may be coming down the pike by reaching out to people in those circles to learn which issues could benefit from additional youth insight. We meet with legislators and their staff sat all levels of government to ensure we're connecting their needs for information with what we can offer through our research platform. We partner with policymakers and other youth-serving organizations, including HHS and the National Academy of Medicine, to provide a youth perspective in their reports and decision-making processes. When there are opportunities to provide testimony or comments on proposed legislation, we can provide that youth voice with fairly rapid turnaround. As one example, last year MyVoice contributed to proposed legislation in Massachusetts related to restrictions on diet pills and muscle-building supplements among youth. MyVoice has also been used to inform policies at the local level here in Washtenaw County.
What are some of the topics you've covered in your surveys?
We've asked about opioids, sleep, sports participation, alcohol and binge drinking, experiences with primary care, birth control, gaming, STDs and treatment, access to mental health services, body image, confidentiality in healthcare, student loan debt, transgender bathroom policies, barriers to voting, gun control, and cell phone use. We've asked them about the transition from adolescence to adulthood. We've asked about the community resources available to them, and what they wish their communities had that could improve well-being. We've also asked them to describe the biggest problems they're facing right now, and how they're dealing with them. Those are just some of the things we've asked about in the last year and a half!
We have an interdisciplinary team made up of faculty, residents, postdoctoral fellows, medical students, graduate students, undergraduates, high school-aged youth, and staff. Our expertise spans the health and social sciences, computer and information sciences, and design. We believe having this diversity on our own team is the only way to appropriately represent the voice of youth.
As a family physician and someone who studies the health and well-being of young people, you know this age group quite well. What's surprised you about what about what they have to say about health issues and what's important to them?
We are shocked and surprised every single time we pose a question to our participants. Every single time. They express thoughts and opinions that we never could have anticipated, and they reveal nuances and complexities about issues that we never would have realized from our perspective. I think that demonstrates the importance of giving them a voice, and they've told us this is one of the biggest reasons they participate – that they've never before been asked what they think about these issues, and that they like feeling like they have some control over the decisions and policies that are affecting them.   
How can decision-makers and others who serve young people partner with the MyVoice team to better understand issues that are important to this population?
If you have a question you wish you could better understand about youth, our team can help through MyVoice. And not in years, or months, but in weeks. And the applications are innumerable; there's no limit to how we can help elevate the voice of youth to in turn help local and national leaders create more youth-friendly policies and programs.
Another service our group is piloting is Youth Policy Connect, which is another way we provide youth serving organizations with real-time information on youth to inform their decision-making. This can include academic literature searches, connecting people with other resources, or asking questions via MyVoice.
We're always looking for ways to inform policies that can help improve the lives of young people and their families. So, let's talk!
More information:
"TED-style" talk by the MyVoice team on how their project aims to match the pace of research to the pace of policymaking
My Voice: Bringing youth perspectives to policy discussions
MyVoice is a text message-based survey that asks young people for their insights and perceptions on emerging issues that affect their own health and wellbeing. Tammy Chang, M.D., M.S., an assistant professor of family medicine in the University of Michigan Medical School, and a member of the U-M Institute for Healthcare Policy & Innovation, explains the survey and its broad goal of conducting timely, responsive research that can directly inform public policy, while giving youth a real say in the decision-making that impacts their lives.