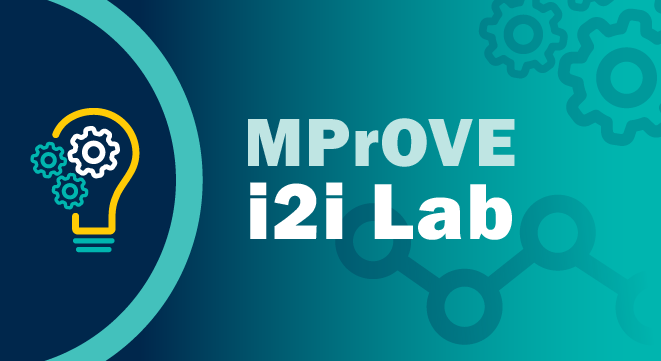 Where connections spark innovation.
MPrOVE hosts monthly Innovation to Implementation (i2i) Lab gatherings with IHPI members to discuss opportunities for developing, enhancing, or disseminating research projects that align with Michigan Medicine needs.
What we do:

Topics for lab sessions may include methods consultation, facilitating approaches to using and understanding Michigan Medicine data and matching projects with internal champions, potential funding, dissemination, and policy initiatives.
A major lab goal: conveying strategies for conducting evaluation or behavioral intervention projects in health systems and connecting researchers to health system partners. We aim to surmount the barriers to intervention and implementation work facing even the most skilled health services research teams based at complex Academic Medical Centers.