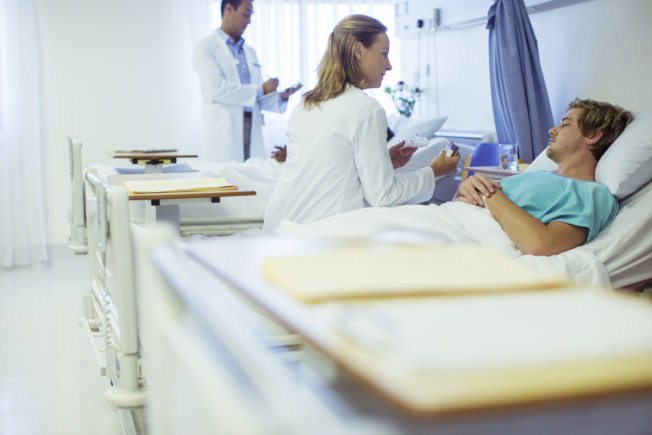 A new commentary in the Annals of Internal Medicine by two IHPI members aims to give hospitalists and other clinicians a simple guide to the various federal programs that include pay-for-performance measures for hospital acquired conditions. 
The article's centerpiece is a quick-reference table, available here. 
The authors, Jennifer Meddings, M.D., M.Sc., and Laurence McMahon, Jr., M.D., M.P.H., write "Overall, these programs have successfully reduced Medicare spending (as mandated by law), but the link between hospital penalty programs and hospital-acquired infection outcomes remains weak." 
They continue, "Ideally, implementation of these types of programs would be informed by physicians, such as hospitalists, who have expertise in these domains." They call upon clinicians and patients to offer feedback when the Centers for Medicare and Medicaid Services open new proposed measures up for public comment. 
Featured IHPI Members