Submitted by camillic on Thu, 05/14/2015 - 9:32am
Directors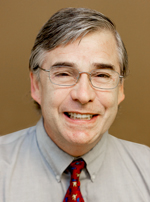 Rodney A. Hayward, M.D.
Hayward is the director of the IHPI Clinician Scholars Program at the University of Michigan and the Ann Arbor VA Healthcare System. He is a professor of medicine and public health and the senior research scientist at VA Center for Clinical Management Research. He received his training in epidemiology, biostatistics and health economics as a Robert Wood Johnson Clinical Scholar at UCLA and at the RAND Corporation, Santa Monica. His current and past work includes studies examining measurement of quality, costs and health status; environmental and educational factors affecting physician practice patterns; and statistical and epidemiological nuances in the interpretation of clinical trials and in the development of clinical practice guidelines. An overarching theme of his work focuses on encouraging improvements in healthcare quality and efficiency through more sophisticated performance measures and market incentives.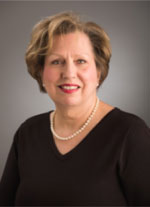 Kathleen Potempa, Ph.D., R.N., FAAN 
Potempa is an internationally recognized leader in nursing, education, and science—as well as the integration of education, practice, and research in clinical settings. Former positions include progressive leadership in health systems and in higher education. She is currently the dean and professor at the University of Michigan School of Nursing and has held this position since 2006. Her research program has focused on fatigue, exercise, and cardiovascular fitness in physically impaired populations, for which she has received funding support from the U.S. National Institutes of Health, the Fogarty International Center at the NIH, the U.S. Health Resource and Services Administration, the U.S. Administration on Aging, the Robert Wood Johnson Foundation and several pharmaceutical companies for phase IV efficacy studies. She has over 110 scientific publications, more than 100 national and international scientific and professional presentations. Potempa has served on national and international expert panels and committees on research, including NIH review panels. She was elected membership in the Institute of Medicine of the National Academics in 2014.  
Co-Directors

Michele Heisler, M.D., M.P.A.
 Heisler is professor of medicine in the Medical School, and professor of health behavior and health education in the School of Public Health. She is also a research scientist at the VA Center for Clinical Management Research, Ann Arbor HSR&D Center of Innovation. Her main research focus is using CBPR approaches to work with partners to develop, evaluate, and implement innovative programs to improve chronic disease self-management and outcomes among adults in vulnerable populations and underserved communities. She is leading several multi-site federally funded trials to test different approaches involving peer mentors and interactive web-based tailored tools to inform chronic disease self-management support from community health workers, health coaches, and peers. In her role as a board member and investigator for Physicians for Human Rights, and as a consultant to the World Health Organization, she continues to apply her research expertise to human rights investigations and advocacy to promote health and human rights. 
Theodore J. Iwashyna, M.D., Ph.D.
Iwashyna is associate professor of internal medicine in the Division of Pulmonary and Critical Care at U-M. Iwashyna's primary research is in the organization and outcomes of critical care. Specifically, he has led the effort to define the experience of survivorship after critical illness, particularly severe sepsis. Evidence increasingly suggests that severe sepsis is not only life-threatening, but also life-altering. Iwashyna has been asking: How does severe sepsis reshape the lives of patients? What can be done to lessen the adverse consequences among those who survive? What hospitals are best at reducing disability among survivors? In answering these questions, Iwashyna combines extensive quantitative research (including administrative data and national longitudinal studies) with de novo surveys and qualitative work, as well as active engagement with professional societies and quality improvement efforts. Iwashyna's training included a Ph.D. in public policy from the University of Chicago, and internal medicine residency and pulmonary and critical care fellowship at the University of Pennsylvania.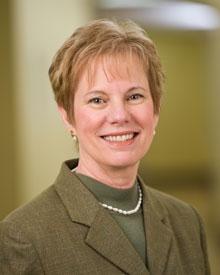 Janet Larson, Ph.D., R.N., FAAN
Larson is professor and chair of the Department of Health Behavior and Biological Sciences at the School of Nursing. She is an expert in the pulmonary rehabilitation of people with chronic obstructive pulmonary disease (COPD). She maintains an active program of research, studying factors that influence symptoms, physical activity, and quality of life for people with COPD. Most of her research focuses on exercise interventions for people with COPD and includes a series of studies to examine the effects of inspiratory muscle training and cycle ergometry training. In the past, Larson has conducted a prospective longitudinal study to examine factors that influence deterioration of respiratory muscle strength and functional status in people with COPD. More recently, she completed a randomized controlled trial of upper body strength training with a self-efficacy enhancing intervention to promote exercise adherence in people with COPD.  
Caroline Richardson, M.D.
Dr. Richardson is an Associate Professor in the University of Michigan Department of Family Medicine. She is a physical activity researcher who emphasizes the importance of using low-cost and scalable approaches to promoting physical activity. She develops and tests behavioral internet-mediated interventions to increase physical activity and decrease weight. Focusing on components of web-based interventions that are interactive and individually tailored, Dr. Richardson builds interventions that are more than just static informational websites. They incorporate objective monitoring of physical activity, individually tailored feedback and motivational messaging, and online social support to motivate and engage users. Automated, gradually incrementing and individually tailored step-count goals are assigned to participants based on program progress as they build up their endurance. Dr. Richardson formerly served as the Director of Prevention for the Veterans Administration Diabetes Quality Improvement Initiative. She also serves as the Medical Director of the Ypsilanti Family Medicine Health Center.
Senior Associate Directors
Joel Howell, M.D., Ph.D.
Howell was a clinical scholar at the University of Pennsylvania from 1982-1984.  He served as co-director and director of the University of Michigan Program from its inception until 2007. He is now the Victor Vaughan Professor of the History of Medicine, senior associate director of the Michigan CSP, and professor of internal medicine, history, and health management and policy. His primary research interest is in the history and sociology of medical practice in the United States and abroad. He has written widely in both the medical and historical literature about the history of medical technology, of hospitals, of ethics, and of human experimentation.  

Laurence F. McMahon, M.D., M.P.H.
McMahon is chief of the Division of General Medicine and professor of internal medicine and health management and policy. He received an M.P.H. from Yale University in Hospital Administration. While at Yale he worked with the group that developed the Diagnosis Related Group (DRG) system that serves as the basis of Medicare's Prospective Payment System for hospitals. He also received subspecialty training in gastroenterology at Yale, where he was also a postdoctoral fellow in the Health System's Management Group at Yale's School of Organization and Management. His research focuses on health care management and clinical systems to improve health care outcomes and quality.