TRAINING THE LEADERS AND BEST
Submitted by camillic on Tue, 05/05/2015 - 9:20am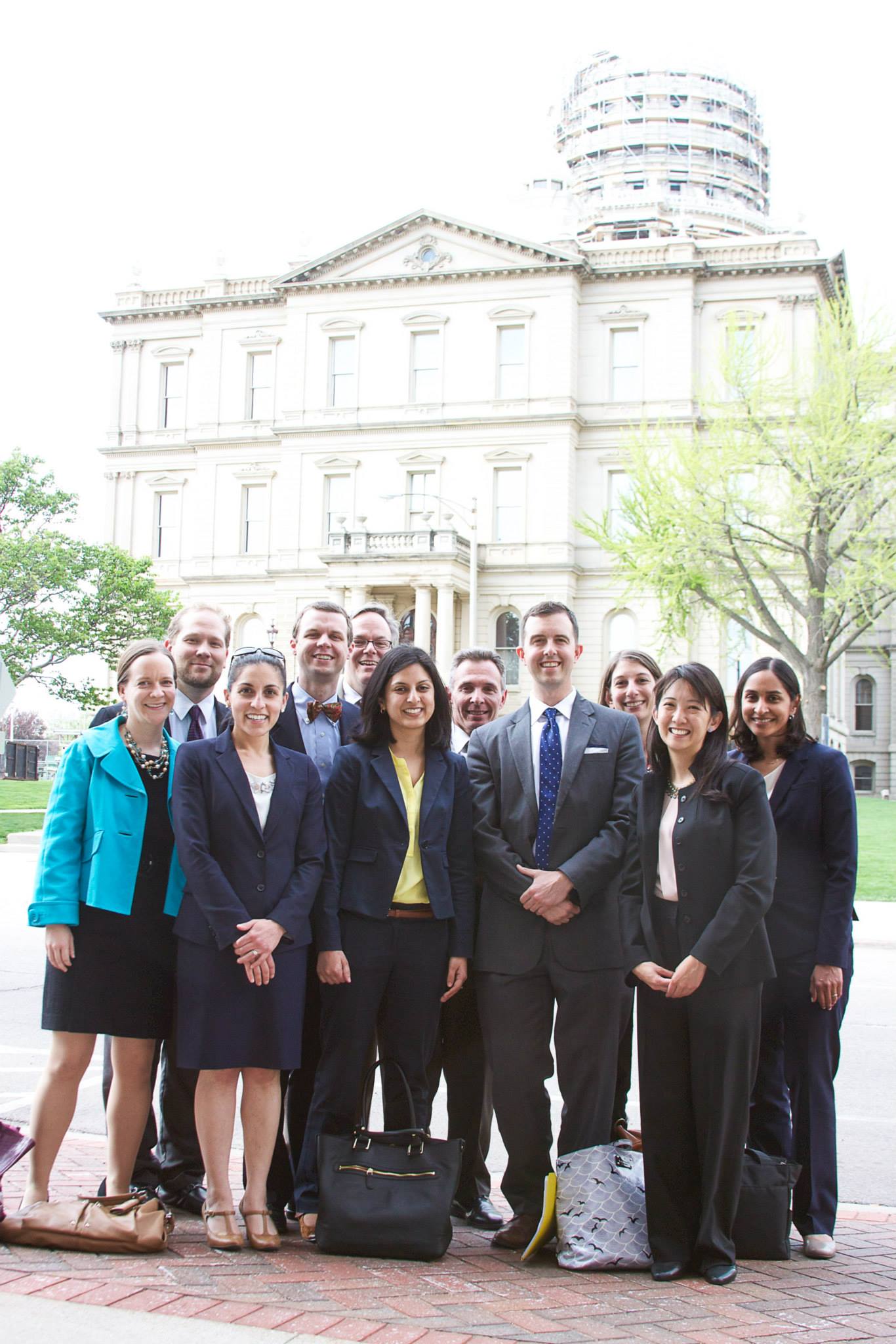 Educating and training the next generation of healthcare policy researchers is a cornerstone of the Institute. The Institute offers several paths for students and researchers to expand and enhance their skills and experiences in healthcare quality and delivery.
The IHPI Clinician Scholars Program educates nurses, pharmacists, and physicians together to serve as leaders, researchers, and change agents in healthcare, community health, and public policy. 
U-M's first residential massive open online course, "Understanding and Improving U.S. Healthcare: Special U-M Student Edition" is another example of the Institute's dedication to training the next generation of health policy leaders. The course is supported by IHPI and the Medical School, and was specifically created to illustrate foundational principles and function of the U.S. health care system for learners from a broad variety of backgrounds. 
The Institute plays a role in shaping the Path of Excellence (PoE) in Health Policy—Programs, Systems, and Economics, a curriculum option for U-M Medical School students. The PoE provides medical students with an opportunity to explore and develop health policy as an area of scholarly concentration, with small group sessions and individual and group projects, over the four years of their medical school training. The health policy path is designed to prepare medical students to apply their healthcare knowledge and experience in contributing to policy changes. 
All of the Institute's education and training programs aim to improve the understanding and knowledge of the quality, safety, equity, and affordability of healthcare services.
Quick Links